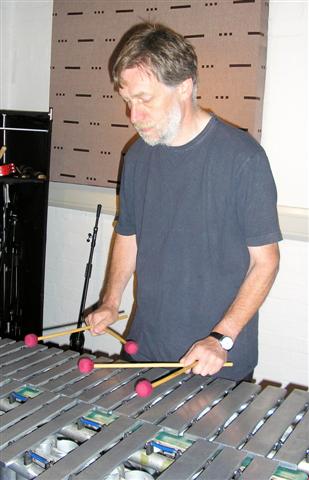 Repertoire
My repertoire covers a range of styles from the early days of jazz, through popular songs by Gershwin and Cole Porter, to some more modern numbers. It also includes a number of my own compositions, and if you want a special tune for a special occasion, I can compose something for you.
My CD, "Sticking With It" contains Georgia On My Mind, The Everywhere Calypso, I Can't Get Started, A Foggy Day, Deep Purple, Love Me Tender, In a Silent Way, Summertime, 'Til There Was You and Sunny Side of the Street, as well as five of my own compositions, A Long Wait, Improvisation, Fluffy Pink Penguins, Waltz For Jenny and That's When I Think Of You. Some of these tracks can be heard as background music oin this site, and a couple are available for download.
The emphasis in my music is on creating a sound that is pleasing on the ear, so that people can enjoy listening, but the sound of the vibes can also provide excellent background music on occasions when people want to chat.
Contact Details
Paul Cockayne 07791 970406
paul_cockayne@hotmail.com