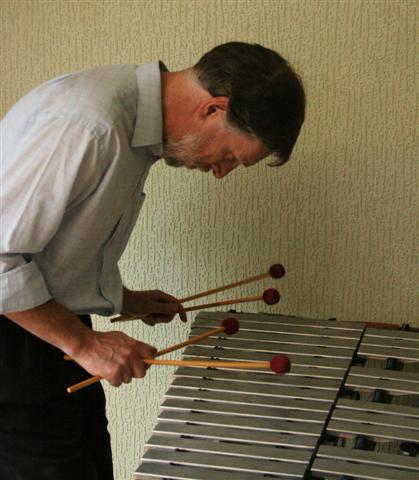 Teaching
As well as performing, I also teach music in an around the Reading area.
I concentrate my teaching on people who want to learn to improvise, understand harmonies and compose their own music.
My teaching is not restricted to the vibes, as I also play the piano, and have worked with people who want to understand chord symbols as a more practical way of playing pop and popular music than just reading the dots.
I teach to a flexible programme, designed to meet the needs of my pupils.
Contact Details
Paul Cockayne 07791 970406
paul_cockayne@hotmail.com